This site is undergoing a facelift, sorry for any broken code!

Welcome to my little webpage. My name is Grace and this is a little collection of graphics I have found across the web, as well as a place to share my life and make friends. Feel free to leave a message in the chatbox

Pages available:
Self-made blinkies you can download and use without credit:



My button, feel free to add it to your page!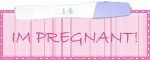 I just found out today (1st of September 2023) that I am pregnant ヽ(*⌒▽⌒*)ノ I'm so freaking excited and scared but I have never been happier!
Me and my boyfriend are both Irish Catholic with celtic names so we want to choose a traditional celtic name for our baby too (´。• ω •。`) If its a boy, we're thinking Murdoch, and for a girl it will be Matilda




The fear of the Lord is a fountain of life, to decline from the ruin of death - Proverbs 14:27

Better is a little with the fear of the Lord, than great treasures without content, It is better to be invited to herbs with love, than to a fatted calf with hatred. - Psalms 15:16-17

If my people, who are called by my name, will humble themselves and pray and seek my face and turn from their wicked ways, then I will hear from heaven, and I will forgive their sin and will heal their land - 2 Chronicles 7:14


☆パラパラ

If you want to play a really fun web game about training, breeding and collecting virtual dogs, click the link below to play Furry Paws, I love this game and have been playing for years! My kennel is Clover Meadows and you can add me as a friend in game :) (#1556094). Click this link to join: